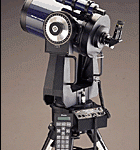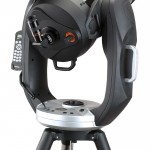 We Repair All Major Brands of Telescopes
Meade  LX200, LX50 LX650, and LX750 Electronic Repairs
Celestron Nexstar, CPC electronic, repairs encoder replacements, ETX 90, 105, 125 motor repairs,
Williams Refractors.
Optical cleaning and alignment , Celestron, MEADE, Refractor, Reflectors Maks, and SCT
NEW* Meade LX200 Classic and GPS Parts
Please note no Classic hand controllers, Motors or Hand controllers are available.
We specialize in the component level repair of Meade LX  Series  Electronics.  We carry a supply of replacement parts for the main board, power panel, and declination board.  You only need to send the electronics!
All of our repairs are done by Certified Electronic Technicians and Engineers. The electronics are tested as a complete system and all of the optical encoders are re-tuned and calibrated correctly as a system. All you need to do is send the following parts:
Power Panel, Power Panel to Main Board ribbon cable, Main Board, RA Motor Assembly, Dec Motor Assembly, Dec Cable, Hand Controller, and Hand Controller Cable.  Please clean all thermal grease and mechanical grease off all components. DO NOT SEND POWER SUPPLY .
CAUTION: Please send MAIN BOARD completely wrapped in Aluminum FOIL  for static protection!  DO NOT LEAVE THIS JOB TO YOUR SHIPPING COMPANY.
Repair cost:
The electronics may vary and will depend on the vintage and the problem's, and generally start at $275.00.  Problems other than electronics (i.e., RA and DEC Motors) are NOT included in the electronics repair cost. Each motor repair/replacement will be dealt with on an individual basis. I suggest shipping via USPS as they are the safest and most cost effective (around 20.00 dollars for Priority).
We stock most electronic repair parts for this series and will try to get your repair back in about 2 weeks    (occasionally we have to restock obsolete components and  this will require additional repair time that we can not control).
Finally, Please include documentation with your shipment, name address, phone, email and original problem description. If your unit cannot be repaired see our special offer below.
To send a request and deposit for a repair, use the button below.
Warranty on  Repairs is 90 Days.*** (Meade Classic lx200 only)
Repair deposit 75.00 *
includes diss-assembly instructions **
GIVE YOURSELF DIRECTIONS !
Removing the components is easy, replacing them in the correct order is not; therefore, it is recommended that you document the board and wiring placement and removal procedure. I suggest using pictures and diagrams so you can easily replace the components. Please do not send motor springs. remove them and put in a safe place.
LX200 GPS units: We are currently testing these units for repairs and refurbishing. Some of the sub-assemblies we can currently repair. Please email me for details. New:  Meade Recovery. There are times when the cost of repairing  your older Meade mount may be not cost effective, some parts   are no longer available ( motors)  or  a system board  has been damaged beyond repair. In those rare cases we can move your OTA to a new mount, and discount the mount by exchanging your old good parts.
For information and pricing please call 603 382 0836 or email me at tcostanzo@astronomy-shoppe.com
**Disclaimer: Our diss-assembly instructions are intended as a general guide, as to which components to send and their location. It also provides direction as to  the easiest way and order to take the unit apart. (It is NOT a Manual, nor intended to be one)  Screw and bolts sizes vary from instrument to instrument, and may be a mixture of standard and metric. We suggest you have a set of Metric and a Standard set of Allen wrenches. We are Not responsible for your ability or inability  to remove components or any damage that may result from their removal by you, or any other person.. We will do our best to help you with questions, but, if you are having difficultly we suggest that you seek qualified help, ( A local astronomy club is generally a good source for someone with mechanical aptitude). 90 Day warranty is only on Classic LX200 Telescopes. All other repairs are 30 day warranty. Also,  it is your responsibility to test your telescope out when you receive it, not 30 , 60 or 90 days later.

Meade ETX Repairs and Upgrades
We perform services on Meade ETX telescopes: including Collimation, Testing, adjusting, firmware upgrades. etc we also upgrade Mechanical parts, and replace or re machine  broken parts (email for a quote).Celestron Repairs: All Models Restorations: We have done several historical restorations including Brasheer, Unitron, Fecker, Cave, Greeg, Lloyd,Questar, Tema, Selsi .  Please email for pricing and info.
* Repair deposits are applied toward a repair, and are due upon receipt of the instrument.  The deposit fee is applied toward receiving, logging, handling and initial inspection of any instrument that is received.
These fee are non refundable,If you choose not to have the repair performed  but may be used toward another purchase at our discretion.
***Activating your warranty:  A 90 day warranty is on electronic repairs  only.  A 30 day warranty is on any other repair; (mechanical or optical) including Binocular collimation. The warranty must be activated by you within the first week of return. You must test your unit and let me know that the unit is in good working order. if it is not, I will repair it free and pay shipping. If you have problems with any repair that we have done within the type frame mentioned above I will take care of it free of charge.  This does not include  dropping the unit or plugging in the unit with wrong polarity, improper installation, or installing before bench testing
Payment is due upon completion of the repair and will not be shipped back untill all funds Clear.
Colleges: we DO NOT ACCEPT 30 Days invoicing, payment is do upon completion, any repairs of 10 days is subject to 10 % increase in repair cost.
Any repair that is not paid within 30 days will become my porperty.
Tony Costanzo