BinoBrac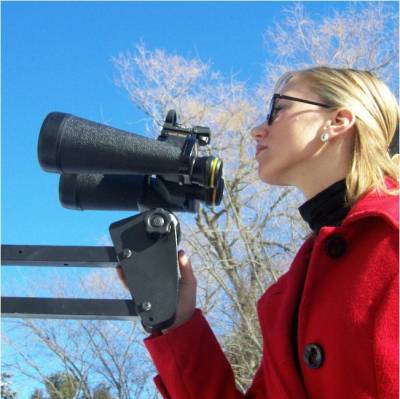 **See the review of this product on "Cloudy Nights"
BinoBrac-U (Universal )is an easy to use  binocular bracket that will mate with all Red dot finders. This bracket will work on all Binoculars that do not have a central rail . The Bracket fits between binocular and the tripod L adapter.
For Binoculars that have a Central Rail support (see below)
BinoBrac with Central rail adapter: For larger Binoculars that have a central rail support.

Binobrac-UCR with central rail adapter $59.99 pictured here with an Orion EZ finder ( not included)
Bino-Brac_U  without Central Rail adapter ( Adodized)  34.99
Bino-Brac_U  without Central Rail adapter
(plain Aluminum) 26.99  Bracket only !

BinoBrac-U with Central Rail adapter. $64.00

Specials
Our NEW  Finder Deluxe BinoBrac-U/CA (special package) 99.99  ( In Stock!)

Red dot finder adjustable brightness.
BinoBrac ( bracket only) withDeluxe Mini Finder
BinoBrac with Central rail adapter and Deluxe mini finder
Notes:
**Our brackets are cut for all MRF Red dots. and two threaded holes are drilled to mount the small dovetail adapter that is supplied by orion with their EZ finder. Celestron does not supply this type of adapter, theirs is for the SCT ,so you have to modify their adapter and glue it to my bracket.
2) Orion EZ finder II  $42.95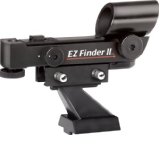 BinoBrac Universal is drilled and taped to attach this product ( we are not selling the combination at this time, please see  our new product below instead.