We feel it is important that we sell accessories and products that are made in the USA. We offer products by Farpoint, Universal Astronomics, Far Labs, and Astronomy-Shoppe.
Helio Pod II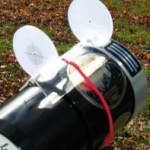 The sun is one of the most difficult things to find
This Solar finder may be used with a variety of scopes.
Price: $14.00 + 6.99 Shipping
If buying more than one please email tcostanzo@astronomy-shoppe.com
Smartphone Interface with Central Rail Adapter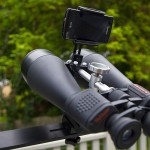 Price: $59.99 +12.95 shipping
Smartphone interface with Dovetail Adapter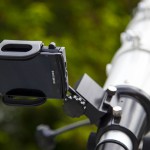 Price: $59.99+12.95 Shipping
Information on using smart-phones :
The cell phone does not computerize your telescope, it is simply an object locator. Accuracy varies with phone types
and software. The best use is for general location of an object using low power or binoculars for the best performance.
Orion Multi-Coated Filter and Lens Cleaner Fluid
Price $14.00+6.99 Shipping
Lens Pen
$15.00+ 6.99 shipping