New Products for Questar: Tri-stand adapter for Photo tripods.

These are adapters for Bogen and Davis Sanford Tripod, or any other heavy duty tripod that will allow you to mount our adapter ring . Questar's TriStand is the ultimate in "Safety" for your Questar.  With a will made tripod and tristand head you have the ultimate in safety and portability.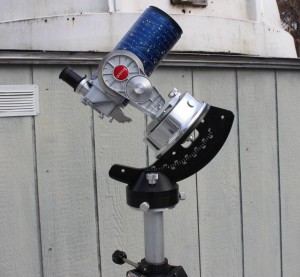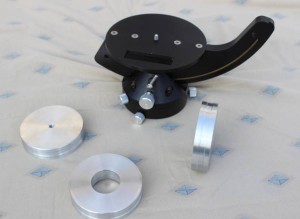 Three Versions:  3/8 thread. 1/4-20 thread, older Davis Tripod Ring .
Intro Price Price: 119.00
    3/8 adapter
  Davis Adapter
1/4-20 adapter.
New: Questar Double Dot finder:

This Red Dot finder does double duty, it works on its own as well as with the Questar onboard finder. Imagine seeing a red dot in the field of view of your on board finder, ( now you can)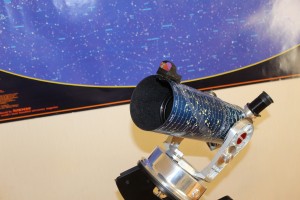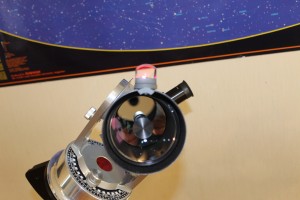 Image of the red Dot (below) through the on board finder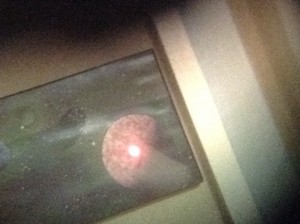 1/4-20 adapter.
Update: We are sold out of Red Dot finders, more will be available in May.  We are looking for a way to improve our products at all time. this was a first attempt to make and affordable product that was not glued or screwed down to the Questar.  Please note the following with this product.
Red dot finders are generally an approximate object locator. Our device is doing double duty., and, is mounted on a movable dew shield, we do not claim perfect accuracy using this device both ways. This device works best for helping to center the on board finder or as a stand alone finder.
Draw backs: This device is clamped onto the dewshiled shield, and will not allow you to to fit the scope back in the case, with the finder clamped on.  I suggest leaving off the shield when storing in the case.  However tools are provided for installing and removing the device
Brightness control, there are two brightness setting, dim an bright.