Updated May 2017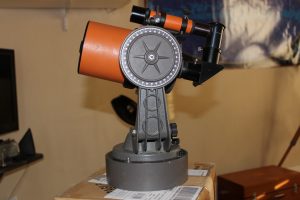 New Item, C-90 with 1.25 adapter 379.00 plus shipping.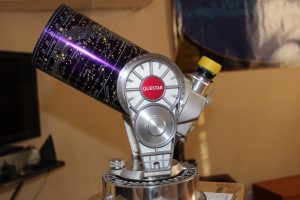 New Item 1974 questar  2850.00  original Erfle eps  excellent optics better than 10th wave , solar filter for finder, solar filter.  Zerodur Mirror. with Davis Sanford Tripod.
All of the Classic  scopes in this section are functional , and have been  inspected optically and optimized mechanical. All the Wooden legs have the original finish except were noted.   All paint is original, not touched up, all mounts have been cleaned and lightly lucubrated  Optics have been  cleaned on two surfaces but not taken apart , (unless there was mold in between the lens), these scopes are a joy to use, but are delicate. Therefore, these instruments are NOT intended for beginners and we will not sell them as such. Please feel free to ask questions, try the scopes and come into the showroom .
We also purchase older instruments in need of service or repair
Please contact tcostanzo@astronomy-shoppe.com
Each scope has been tested optically for alignment and quality.
Each Scope will have a report on condition,or any problems or concerned. Just click on the photo ( under construction)
Updated may 22, 2016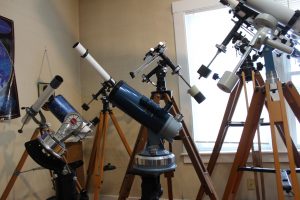 SOLD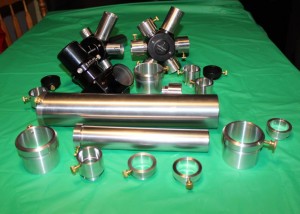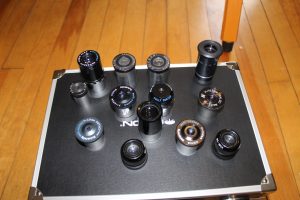 Currently Available and in stock :
n, fully funtionals with case  2000.00 SOLD
Goto Optic 60mm f 20  , three eyepieces.eq mount cases  SOLD
Orange c-90   1.25 adapter and diagonal       379.00
| | | |
| --- | --- | --- |
| Vintage eyepieces made in Japan or USA | | |
| | | |
| Galoc  25 ortho | | 155 |
| Galoc 7 | | 160 |
| | | |
| | | |
| | | |
| | | |
| | | |
| | | |
| TV 4.8 Nagler with Eye Cup | | 110.00 |
| TV  19mm WF | | 140 |
| tv 17 plossl | | 75 |
| tv 13 plossl | | 75 |
| | | |
| Celestron | | |
| Ultima 18 with Eye Cup | | 110 |
| | | |
| Ultima 12.5 with Eye Cup and Box | | 85 |
| | | |
| | | |
| Ultima 30 | | 90 |
| | | |
| celestron 7mm ortho | | 60 |
| | | |
| | | |
: