We would like to welcome "Explorer Scientific" products, we feel that the manufacturing of these products has be thought out and care taken so that they work as they should. The twilight mount is very robust and hast a locking knob that other manufactures have not included, also the spreader has a large 4 prong knob to tighten things up properly.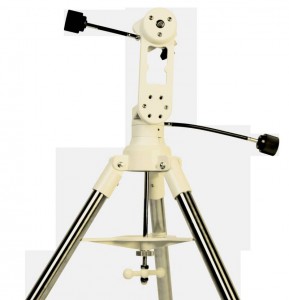 $325.00  ( in stock)
Optically: the doublets and triplets perform better than my  expectaitons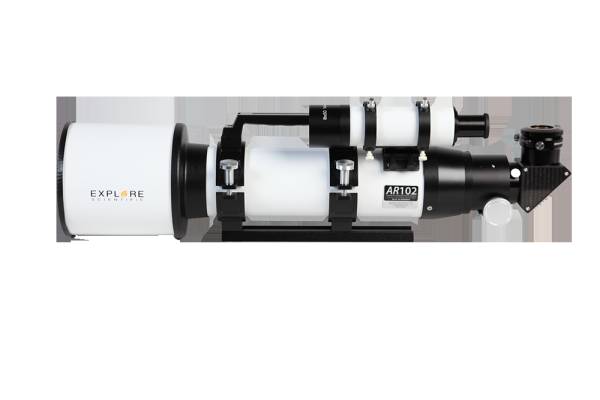 The AR102 Pictured above and matted with a twilight mount above $730.00 is a great intermediate to advanced package with duel speed focus and 8×50 finder.  ( in stock)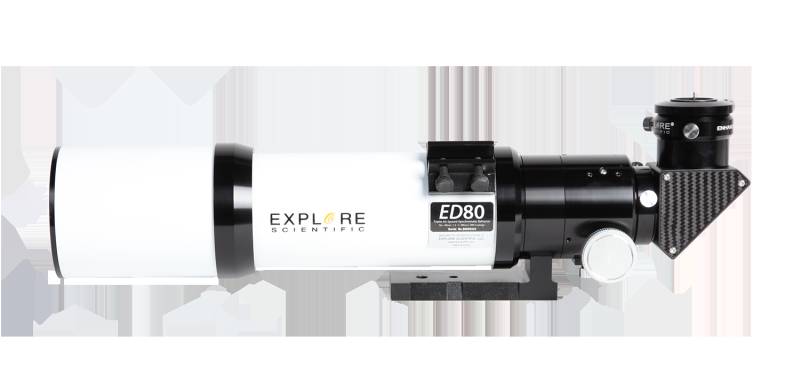 Very nice instrument, 80ed triplets, rotatable focuser, this are close outs.