New Product from Skywatcher:
Special 899.00 package 80mm Refactor and All View Mount>
Aluminum Case, 2 Eyepieces, 9×50 finder 2″ dielectric diagonal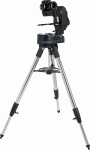 Computerized Dobs  Available in 8. 10. 12 .14 or 16 inch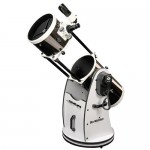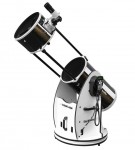 Prices:
8″ 1035.00
10″ 1335.00
12″ 2105.00
14″ 2755.00
16″ 3655.00
This self-contained system features over 42,000 celestial objects with alignment assistance, guided tours and full go-to capabilities. Its dual encoders, coupled with the patented Tension Control Handle, enable users to manually move the scope without having to realign it.
It features smaller 8″ aperture parabolic mirror that captures enough light to make detailed observations of the Moon and planets, and still reach out past our solar system to discover brighter deep-sky subjects such as nebulae, globular clusters, and galaxies. Its smaller mirror gives it added portability, and the Crayford focuser's unique focusing mechanism gives it the ability to achieve tack-sharp focusing with zero back-lash that rack-and-pinion focusers generally are unable to achieve.
Dobs Arrive
April 8th and will be on display then!
We feel the Skywatcher Dobs are the Best value in a dobsonian scope on the market today. Skywatcher offer many extras that the competition does not.
2 Eyepieces 25 and 10mm, real 9×50 right angle finder scope. The Telescope folds down for easy transport
8 inch Dob with finder and 2 EPs
Price:  $450.00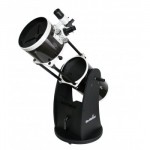 10  inch Dob with Finder scope and two EP
Price:  $699.00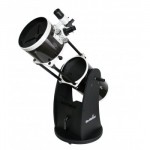 12 Inch Dob with Finder scope and two EP
Price $899.00
ED80 APO refractor with Case
2″ star diagonal and two eypieces 20 and 5mm quality wide field. Includes  two speed crayford focuser.
Price: $649.00