THIS PRODUCT HAS BEEN DISCONTINUED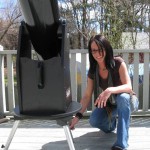 We'd like to thank "Astronomy Technology Today" for acknowledging our very popular product as seen below.
And Also Astronomy Magazine for choosing us as one of the best products for 2012. ** hot products 2012
Fully adjustable, easy install, breaks down for transport, weights only 5Lbs. Made in USA Aluminum and Delrin, all mounting hardware supplied.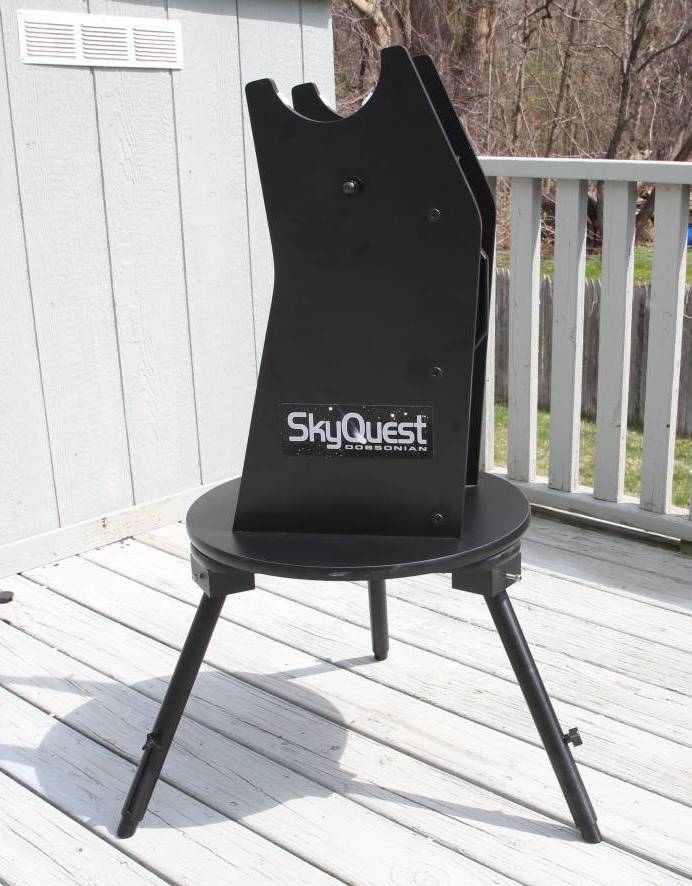 $139.99
Made of heavy duty 1/8 " Aluminum tubing , black anodized
each leveling legs is solid aluminum and anodized
6-10 inch Dob
The height of the scope is adjustable from 15-20 inches . Level your Dobsonian on un-even surfaces.
Lock knobs are 1.25 inch nylon handles
"The DobStand" weighs less than 5 lbs
"TheDobStand" can be used on Orion.
Antares, Zhummel, DBA and Skywatcher 4 thru 10 inch Dobs, so you can STAND to view even if you are 6'4!!!
Directions for installing DobStand ( short version)
Remove the three nylon feet on the ground board. Replace with three mounting block using the screws holes to mount the Block. Two more screws  and bolts are provided to stablize each block. It is recommend that bolts are used on instruments 10″ or larger . A full set of direction is included with each dob set.